Fleet maintenance for larger trailer fleets in Europe
European Fleet Control takes complete care of your fleet. By using a European network of workshops and breakdown services, European Fleet Control takes over your daily maintenance and breakdowns so you can focus on your core competence; daily logistics. With a team of 10 engineers and over 25 years of experience European Fleet Control optimizes your fleet, maintenance and repair. 
Maintenance
Your fleet must be maintained and kept in a perfect state, wherever they are. European Fleet Control works with over 200 qualified service partners in Europe and has a large network of workshops 'around the corner' to ensure the best service and lowest logistic costs. Together we analyze what the best location is to maintain your fleet. European Fleet Control tracks the nearest and best workshops to service your fleet, so you can focus on your daily logistics.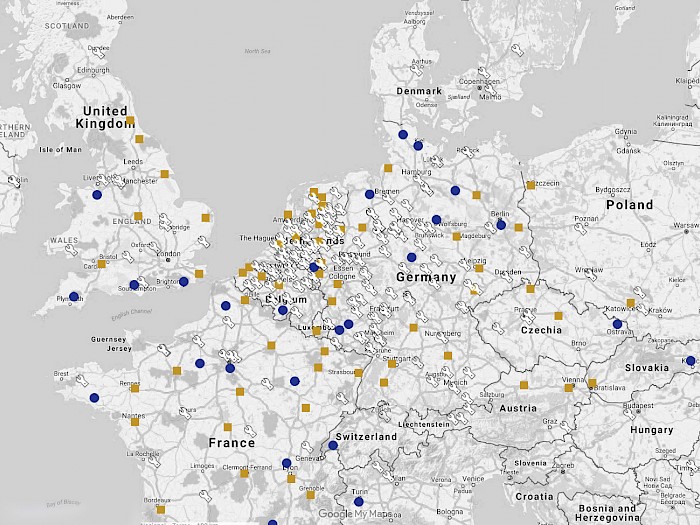 Quality
All maintenance workshops are trained by the experienced European Fleet Control team. Each workshop is updated with the latest skills and knowledge, listed in a workshop manual to guarantee quality all over Europe. Random checks performed by the team ensures the right level on quality and safety.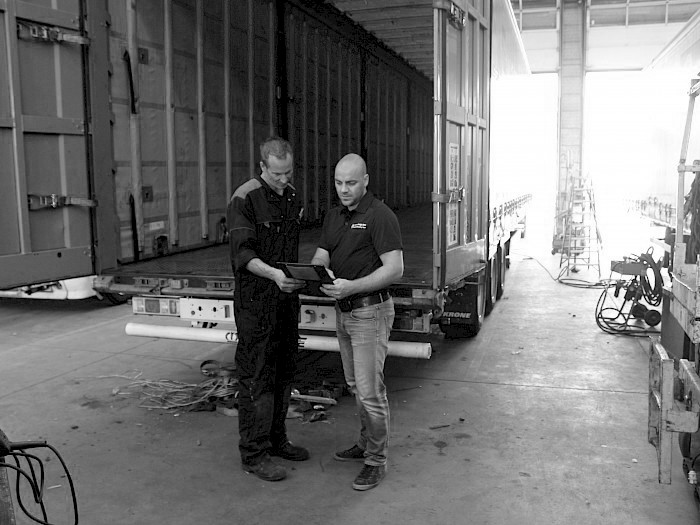 Other Services
Our main activity is maintaining your fleet.
As we also offer tailor made packages, please see our other services:
Repair service
We take care of all repairs, large or small. We can handle all sorts of damages and guide them through the process of repair, negotiating with damage experts, insurance brokers and repair shops. With the correct product specification we make sure your unit is repaired according our quality standard anywhere in Europe, reducing downtime on your fleet.
Tire service
With an European network of more than 2000 partners we are able to service your fleet anywhere in Europe. Response times are quick and reliable. On request we can even offer a competitive tyre contract for your fleet.
Breakdown service
We facilitate in a direct breakdown service;
Direct contact with service partners
Own 24/7control tower
All operators are technical engineers with language skills
Hands on mentality
Fast and cost-efficient service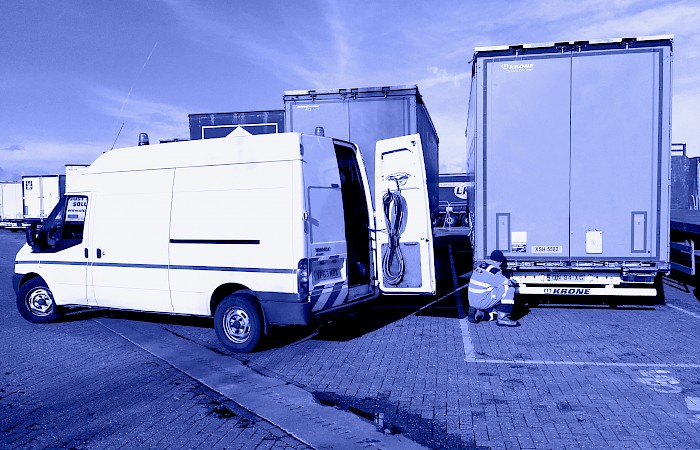 Product engineering
Our team of engineers use tailormade software (Fleetwave) to analyse fleetcosts. The fleetcosts are differentiated in costing groups, e.g. brakes air suspension, superstructure, etc. With this tool we can analyze specific costs on the trailer, resulting in the best possible specification and reducing your maintenance costs.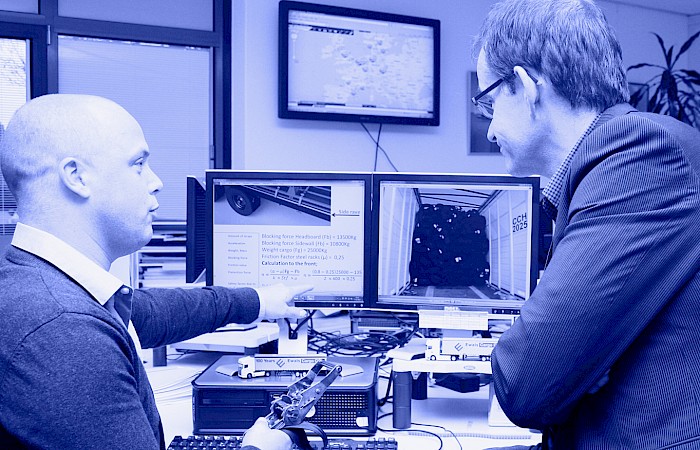 Innovation service
One of our strengths is to 'think outside the box'. Together with you, we want to improve and innovate your fleet. What are the needs of your customer? What can we do to achieve their goal? Developing new equipment is a part of our DNA.
Washing service
With a European network of washing facilities we organize cleaning activities for your fleet. Keeping your truck and trailer clean creates the right image and preserves the life of vehicles. 
Load securing
European Fleetcontrol has well educated in-house engineers specialized on load securing. They are trained on the European load securing norm EN12195-1 and 12642XL. We can also train and educate your drivers and operation to establish a higher safety level with in-house trainers and experts according DIN EN ISO/IEC 17024;2012.
Finance
On request we facilitate in:
Finance of your fleet; we offer competitive leasing rates for your current or new equipment.
Take over your workshop and facilitate in total fleet maintenance